The nominations for this year's Emmy Awards were announced in a live-streamed presentation from Los Angeles and among the notable nominees is "When They See Us" which received 16 nominations, the most for Netflix this year.
The Netflix limited series tells the true story of Korey Wise, Yusef Salaam, Raymond Santana, Antron McCray and Kevin Richardson, five black and Hispanic teenagers, who were wrongfully convicted of raping a white female jogger in 1989.
The youth, dubbed the 'Central Park Five' by the media at the time of the case, were eventually exonerated in 2002. They have now adopted the name " The Exonerated Five."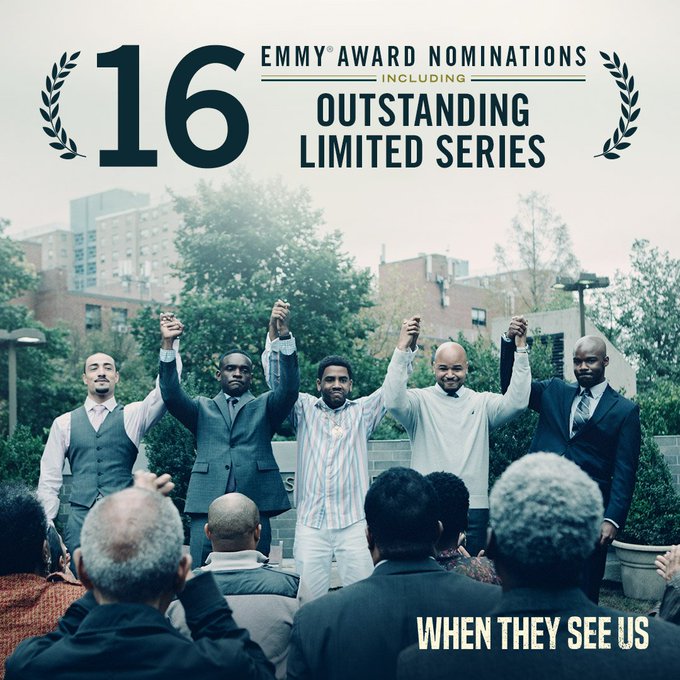 Director and filmmaker Ava DuVernay also received an Emmy nomination for outstanding directing. Taking to Twitter, she thanked The Exonerated Five.
"It all started here. Thank you to the real men for inviting me to tell their story. Thank you @TelevisionAcad for honoring the work. Saluting every single crew and cast member. And saluting Raymond, Korey, Antron, Yusef and Kevin. Love you, brothers. #WhenTheySeeUs"