In an effort to clean the Kenyan airwaves and social media space, The Kenya Film Classification Board (KFCB) has launched a new campaign that will see You Tube content creators walk away with one million Kenyan shillings.
Dubbed "M4M", the initiative will see creators who hit a million followers on YouTube bag an easy million. The content however, should be rated G.
"The Board has announced a One Million for One Million Campaign dubbed "M4M" which will seek to award YTCreators who reach the 1M subscribers on their channels by posting positive messages with Ksh. 1M to establish online business & create employment through clean entertainment." KFCB posted on Twitter.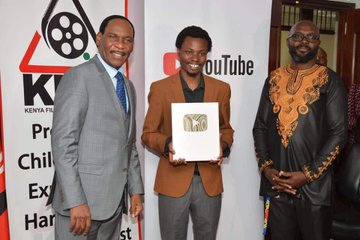 On Wednesday, YouTube, KFCB and DP William Ruto honored comedian Henry Desagu for hitting 100k followers on YouTube, but most importantly, doing it through clean content.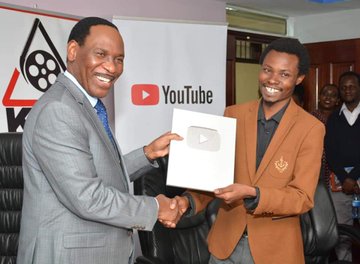 "@HenryDeSagu's achievement comes at a time when @InfoKfcb is inundated by numerous complaints from the public about unpalatable content uploaded online across various platforms. DeSagu is a positive example to our youth that content does not have to be dirty in order to sell," said KFCB.